Stewiacke Recreation Grounds
The Stewiacke Recreation Grounds are used frequently over the warmer months. The grounds are home to two baseball fields, a soccer field, the new skate Park, an Off-Leash Dog Park and is the trailhead for the Stewiacke River Country Trail. The baseball fields are maintained by the Town Public Works staff as are the other facilities. The ball fields are open for rental from May-October. For rental rates contact Erin Richard at This email address is being protected from spambots. You need JavaScript enabled to view it..
Do you like to Skate?
In Dennis Park, there is a small pond that freezers over for skating during the colder months. The Town of Stewiacke clears the ice and floods it as often as possible.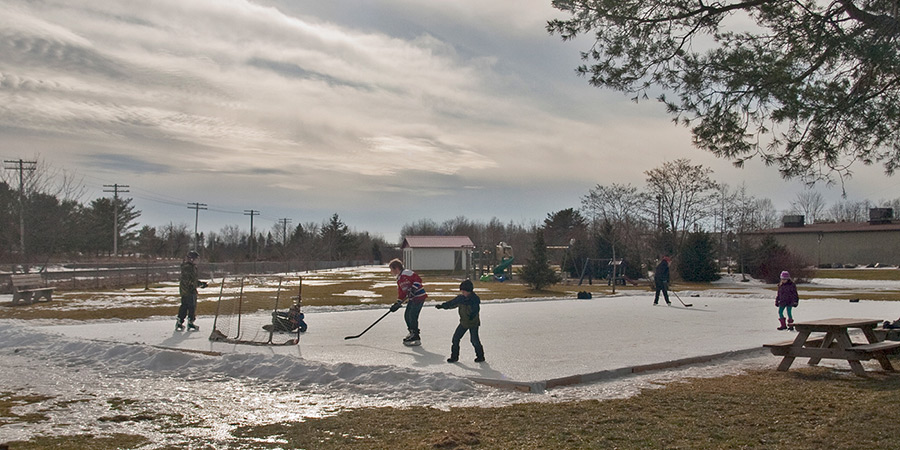 Ice Skating is a great way to have fun and be active. Lunchtime, Christmas Vacation or anytime!!! Contact for More information on Open Skate Times Available.
Don Henderson Memorial Sportsplex 902-673-2063 or email This email address is being protected from spambots. You need JavaScript enabled to view it.
Rath Eastlink Community Centre 902-893-2224 or email This email address is being protected from spambots. You need JavaScript enabled to view it.
East Hants Sportsplex 902-883-9906 or email This email address is being protected from spambots. You need JavaScript enabled to view it.
Colchester Legion Stadium 902-893-1701 or email This email address is being protected from spambots. You need JavaScript enabled to view it.
Community Center
Our Community Centre is a vibrant focal point for community activities and events offering individuals, families and organizations opportunities for leisure pursuits. We have an auditorium (with a stage). We are happy to accommodate ongoing rentals as well as one-time events.
The Community Centre is the perfect location for any event:
Dances
Banquets
Dinner Theatre
Fundraising Events
Exercise Classes
Concerts
Wedding Receptions
Birthday Parties
Craft Sales
Sports Events
Workshops
Meeting Rooms
For rental rates contact Erin Richard at This email address is being protected from spambots. You need JavaScript enabled to view it..