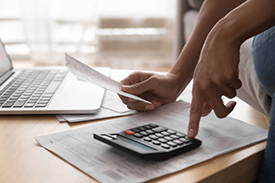 The Town of Stewiacke accepts the following for bill payment:
In-Person
In-Person during town office hours - during the pandemic. Mon - Thur 9:00 am - 3:00 pm.
accept cheque, debit, cash
Mail Slot
At the town office, located to the left of the front door when facing the building.
Set up pre-authorized withdrawals
Download the pdf Pre-authorized Debit (Pad) Program Enrollment Form (159 KB) .
Electronic Funds Transfer
Electronic funds transfer via your bank.
the email address to send payment to is This email address is being protected from spambots. You need JavaScript enabled to view it. - include your account number in the comment section
set up the Town as a payee and transfer online note: most banks will have the payee listed as Town of Stewiacke, if not enter Stewiacke for payee name
For new services, download the pdf Town Of Stewiacke Water Utility – Service Contract (234 KB) and submit it to the Town office.