Whistlers Pub
A Great Place To Eat And Meet For More Than 20 Years
Whistlers feature a clean, bright, friendly atmosphere…perfect for families, get-togethers and group events. Whistlers has an extensive menu featuring great steaks, seafood, burgers and just about anything else you're craving. Pop in for a quick lunch or a full dinner.
For hours and a full menu go to Whistlers Pub.
Big River Café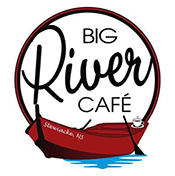 "We are a small cafe in Stewiacke, Nova Scotia. We specialize in local and homemade. Our goal is to take the time to create special, meaningful moments for everyone who walks up to our window. So come enjoy a coffee, tea, baked good, or ice cream on our deck."
For hours and a full menu go to Big River Cafe.
Frank's Pizza

Home of the Oka…the biggest donair in Nova Scotia and amazing hand-tossed pizza, Franks has been a local staple for the last 35 years.
Online Menu
902 639-2122
Robins Donuts
Robin's offers the finest coffee, along with other specialty drinks such as our iced cappuccino. With a full breakfast, fresh handmade baked goods and sandwiches are prepared on site such as donuts, muffins, cinnamon buns and other baked goods.
Subway
Your local Stewiacke Subway® Restaurant, located at 48 Main Street brings new bold flavours along with old favourites to satisfied guests every day. We deliver these mouth-watering flavours with our famous Footlongs, 6" sandwiches, wraps and salads. And we offer a variety of ways to order—quick and easy in the app or online, convenient delivery, come into your neighbourhood shop for an in-restaurant meal, or pick up curbside. We're proud to offer a change from the same old fast food with fresh-cut veggies and toppings with protein choices, fresh-baked bread and let's not forget cookies! And we're happy to help you with any catering needs as well. All Subway® Restaurants are independently owned and operated by business owners who employ talented Sandwich Artists™.
Jessy's Pizza
Jessy's Pizza Stewiacke provides a high-quality pizza, donairs and more made to perfection. Come in and experience our unmatched service and food.
The Fox Den Restaurant
Located on the second floor of the Fox Hollow Golf Course clubhouse, The Fox Den Restaurant overlooks our 9th and 18th holes. Fully licensed and featuring a full menu of appetizers and entrees, join us for a bite after your round or enjoy a night out.
11 AM - 7 PM on Wednesday, and Friday.
11 AM - 9:00 PM on Thursday. Wing Night starts at 4 PM.
10 AM- 7 PM on Saturday and Sunday.
Closed Monday & Tuesday
Red Wagon Local & Ice Cream Shop
Join us on the Upper Deck of Mastodon Ridge and enjoy your favourite ice cream. We have a great selection! Choose from 24 delicious flavours. Be sure to try our Atlantic Bubble-Bubble Gum ice cream!
To keep up to date, check out our Mastodon Ridge website and follow on Facebook and Instagram.
Hours – 11 AM – 7 PM (Summer)
KFC/Taco Bell
A fixture in Stewiacke and Mastodon Ridge for decades, the Stewiacke KFC/Taco Bell is the largest in Atlantic Canada! Anxious to taste the Colonel's chicken or dive into your favourite taco? The folks at KFC/Taco Bell are ready to serve you!
Visit KFC/Taco Bell or call (902) 639-2244
Tim Hortons
Located at Mastodon Ridge, the Stewiacke Tim Hortons is one of the largest in Atlantic Canada! With an extensive selection of fresh baked goods including donuts, muffins, and home-style sandwiches, they have something for everyone. Of course, no day is complete without a cup of Tim Hortons coffee.
Hours – Open 24 hours a day
Stewiacke Gift Boutique and Tea Room
Come in for a selection of tea, sandwiches and treats along with local crafts and gifts!